The Southern Harvest Farmers Market in Bungendore will be going weekly from Easter. The Farmers Market is on at the Bungendore War Memorial Hall on Easter Saturday 26 March from 9am to 1pm and thereafter it will be each week until the last weekend in May.
"We've had great customer feedback about the Farmers Market, and lots of requests to go weekly" says Samantha Hawker, Market Manager, "so, we're trialling the weekly Farmers Market throughout April and May".
Having only recently seen out a full year of operation, this is a big step for the Farmers Markets, so please help by showing your support for locally and regionally produced food by getting along and shopping locally. "We are always looking for new producers" says Samantha "our Community Stall is a great way to test the markets out if you just have a little extra produce, or you can have a Micro Stall if you want to test the waters further".
"If you find your garden full of abundance of, lets say tomatoes or zucchinis, come on down to the Home Produce Swap at 10am run by Totally Locally Bungendore" says Samantha.
The Southern Harvest Farmers Market in Bungendore aims to promote local and regional produce direct from the farm in order to provide families and couples in Bungendore a fantastic range of seasonal produce. Produce available at the markets includes poultry, meat, honey, herbs, wine, fruit, vegetables, eggs and of course the Market Cafe selling hot and cold drinks and food.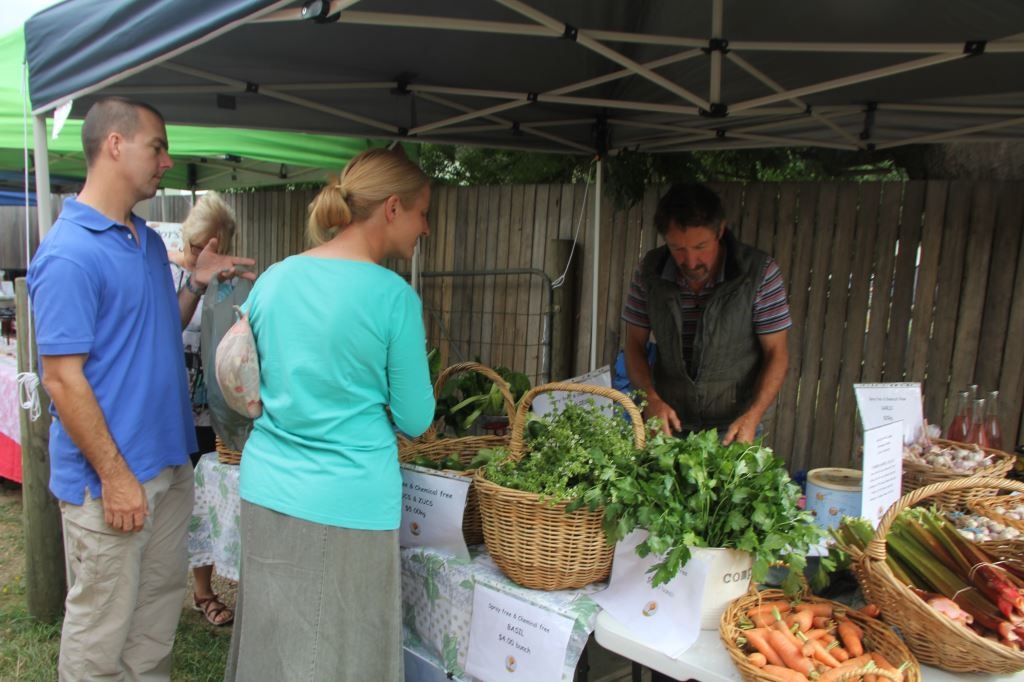 For more information go to www.southernharvest.net.au or email bungendore@southernharvest.net.au.