local
local
local
food
community
business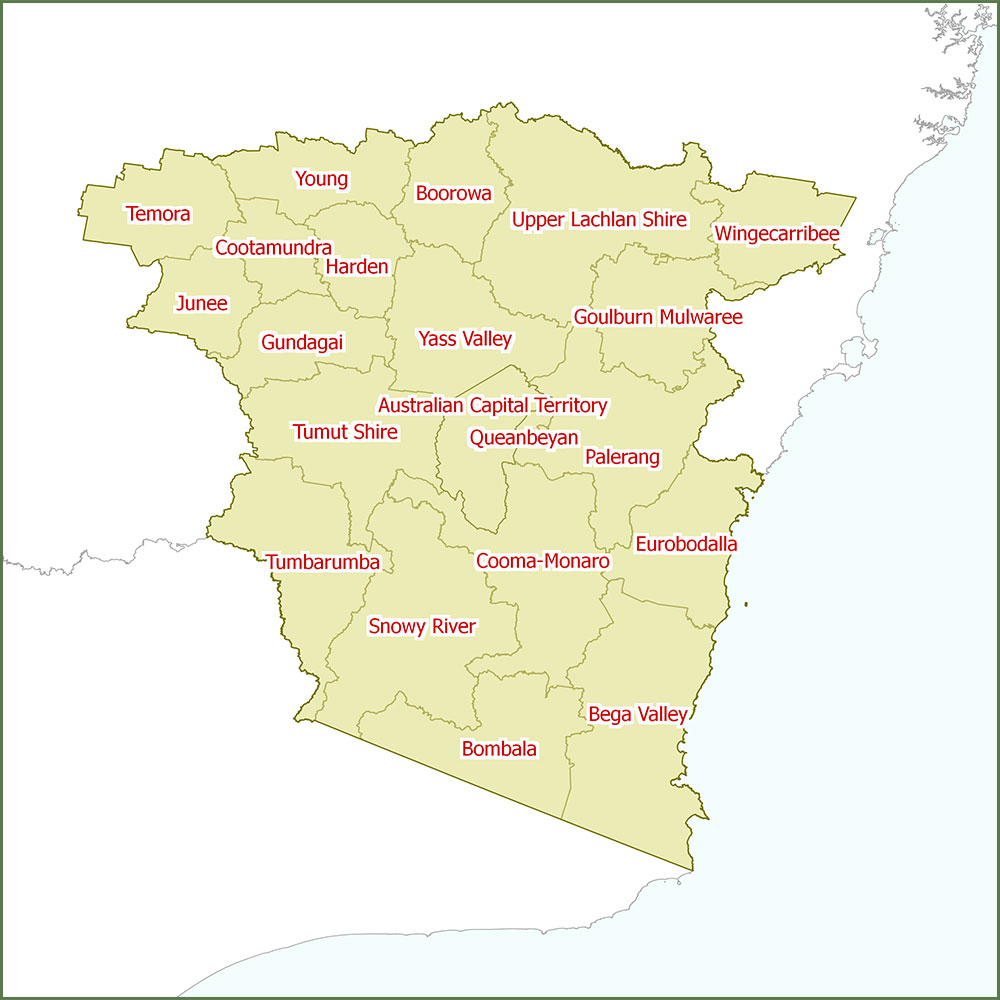 Southern Harvest Association is a farmer and volunteer led non-profit working to foster the sustainable growth and availability of local produce within the Southern Harvest region.

Southern Harvest's activities include:
The Southern Harvest region is a vibrant bio-region supplying everything you need to enjoy a rich diversity of seasonal produce. It incorporates the following local government areas (listed from North to South):
Temora, Upper Lachlan, Boorowa, Young, Wingecarribee, Cootamundra, Harden, Junee, Yass Valley, Goulburn Mulwarree, Gundagai, Palerang, Tumut, Australian Capital Territory, Queanbeyan, Eurobodalla, Tumbarumba, Cooma Monaro, Snowy River, Bega Valley, Bombala, Bega Valley.
The Southern Harvest Association continues to grow and adapt to the demands of supporting our local food industry. We cannot do this without the support of our region's food producers, suppliers and, of course, consumers. Southern Harvest invites you to JOIN SOUTHERN HARVEST to help grow our local food community.
The Australian Capital Region Food Hub story so far
The Australian Capital Region Food Hub events were borne out of research findings from the Local Food Initiative project.
The Local Food Initiative project aims to identify barriers to local food production and consumption in order to develop practical solutions for producers, retailers and consumers. Research is ongoing. Please help by completing a brief survey on our home page.
The results overwhelmingly identified that producers want to sell locally and consumers want to purchase locally produced food; however there are severe failings within the supply chain. Distributors (retailers, restaurants, etc) said they don't know where to find local food and commented on inconsistent supply. Consumers didn't know where to purchase local food, liked to purchase "out of season" and found local food too expensive. Detailed results can be found in Food Hub #1 and Food Hub #2 Presentation Slides.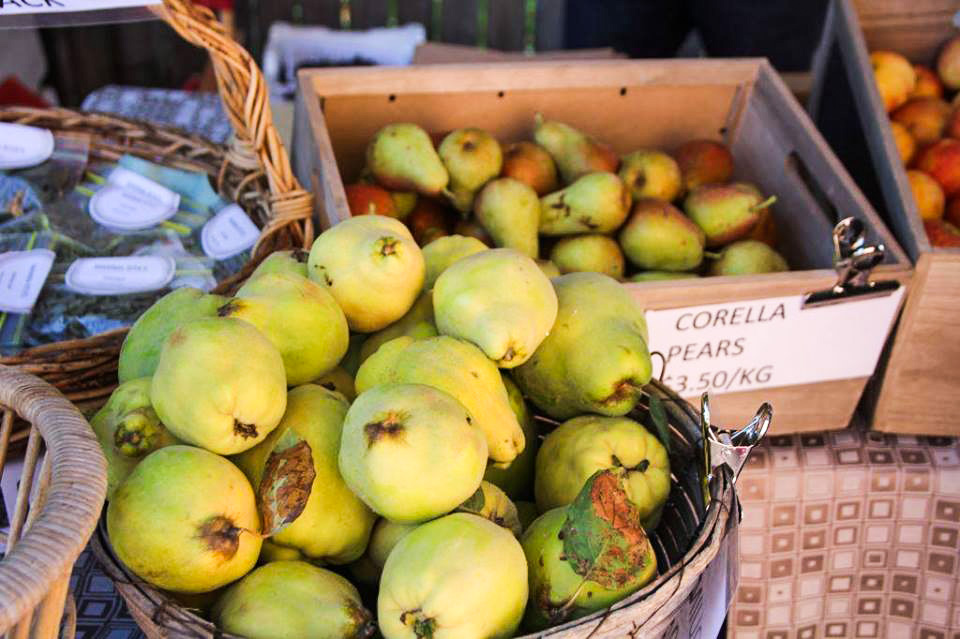 The Australian Capital Region Food Hub event #1 occurred in June 2014. Its purpose was to gain an indication of support for setting up an Australian Capital Region Food Hub, establish a network of like-minded people, and raise awareness of the Local Food Initiative surveys. Refer to Food Hub #1 Session Notes and Post Event Feedback from attendees. The outcomes of Food Hub #1 were a desire for:
Easy access to information about producers and suppliers
Improved communication network
A common brand for the region
A focus on tourism opportunities
Business development programs for start-ups and current businesses
The Australian Capital Region Food Hub event #2 was held in October 2014 to report back to interested parties on progress and further investigate forward progress. Key insights from this event included:
The immediate need for a regional brand
The establishment of a truly regional farmers market that did not accept re-sellers or food from outside the region.
At this meeting a decision was made via group consensus that Southern Harvest would become the regional food brand for the Australian Capital Region (ACR) and assume responsibility for progressing the Australian Capital Region Food Hubs for the following reasons:
Southern Harvest Association was an existing self-sufficient regional food association that encompassed most of the region and agreed to change its boundaries to incorporate the whole ACR.
Southern Harvest had existing infrastructure that was a public resource for ACR regional food, including a website, regional food directory and map, food event calendar and monthly regional food newsletter.
Southern Harvest had member support and resources to establish farmers market that only sold regionally produced food, directly from those who made it.
Refer to Food Hub #2 Presentation Slides and Session Notes for more detailed information.
Since the Food Hub events, Southern Harvest has progressed awareness for regional food via the following actions:
The Southern Harvest Farmers Market in Bungendore commenced fortnightly markets in January 2015, and in July 2016 became a permanent weekly market. The market only accepts stallholders who produce food within the Southern Harvest region, and no re-sellers are permitted. This market will be used as a model to establish other markets across our region.
In 2015, to raise public awareness for regional fair food, Southern Harvest co-hosted the premier of Fair Food: The Documentary in Canberra, Bungendore and Braidwood and organised a panel discussion to follow which included prominent local farmers, food activists and a chef.
The Southern Harvest Association Committee is now completely industry and community lead. Concerns were raised via Food Hub events that the committee did not have adequate business and community involvement, so this was addressed.
Southern Harvest prepared a submission for the ACT Conservation Council's ACT Region People's Food Plan Working Paper.  Southern Harvest highlighted the need for the whole ACR to be included, the need for more abattoirs, better retail opportunities for our local food producers, and support for the promotion of a regional food brand.
This year Southern Harvest merged with Permaculture eXchange to create Southern Harvest Education, which will continue to provide permaculture and backyard self-sufficiency courses to meet consumer demand. This broadens Southern Harvest's brand awareness and membership base.
Penny Kothe of Caroola Farm hosted the Fair Food Producers Gathering to raise funds for Australian Food Sovereignty Alliance Legal Defence Fund and identify issues and infrastructure pressure points that are limiting the production of Fair Food in our region.  The main issue was abattoirs, although a number of other issues were raised including zoning regulations, 'intensive' agriculture, transport and access to markets.
In 2016, Southern Harvest combined with other like-minded organisations to bring Polyfaces to Canberra as part of a public awareness campaign for Fair Food.  The ACT Conservation Council released the ACT Region People's Food Plan Working Paper Number One, and Tammi Jonas, President of Australian Food Sovereignty Alliance, launched their Legal Defence Fund, a crowdfunding campaign set up to help small scale farmers fight unfair and inconsistent regulations that have had detrimental effects on their businesses.
Southern Harvest developed this new website in response to industry and consumer demand for information about regional food. The website incorporates an event calendar and local food directory.  This was an important element of discussions at Food Hub events.
Southern Harvest recognises the need for like-minded groups to work together to improve our local and regional food communities.  We have formalised partnership agreements with Slow Food Canberra, Canberra City Farm, Urban Agriculture Australia, Canberra Organic Growers Society, SCPA-South Coast Producers, The Food Co-op Shop and SAGE Farmers Market to help promote regional food via cross promotion of events and working together on projects where possible.
Southern Harvest continues to publish monthly regional food newsletters for members and free subscribers.
The Southern Harvest Association continues to grow and adapt to the demands of supporting our local food industry. We cannot do this without the support of our region's food producers, suppliers and, of course, consumers. Southern Harvest invites you to JOIN SOUTHERN HARVEST to help grow our local food industry.
Australian Capital Region Food Hub Partners
Committee and Other Volunteers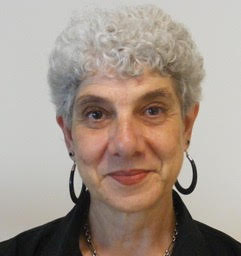 PRESIDENT & FARMER
Jo Gaha
Jo has had a varied career as a social worker, counsellor, academic and senior public servant before becoming an alpaca farmer. She lives on 120 acres in Michelago and breeds high quality alpacas in a variety of colours and produces natural alpaca fleece and yarn. The yarn and hand made goods are sold under the name of Pacawoolly. The farm uses sustainable, natural and economically viable products and processes in the care of the alpacas, the land and the fleeces.Her heritage as a woman from Lebanon, with a mother who was a wonderful gardener and cook has given her a love for, and commitment to, locally grown, seasonal foods and she can turn any set of seasonal ingredients into a delicious and wholesome meal.
VICE PRESIDENT & FARMER
Mike Parker
After 20 years of sailing the seas, Mick now enjoys a land-based lifestyle with his wife and family on a 40 acre property in the Burra Valley, 30 minutes south of Canberra. Although he is 'head of the construction department", he holds the rank of 'novice gardener' at Parker's Patch, the family's blossoming market garden business that produces a diverse range of vegetables, herbs, berries and fruit, year round, using organic and permaculture principles. Mick has studied permaculture and is working to integrate more animal systems into the garden and orchard. His aim is for the farm to become as self-sufficient as possible and to build a community around producing and consuming local, organic food.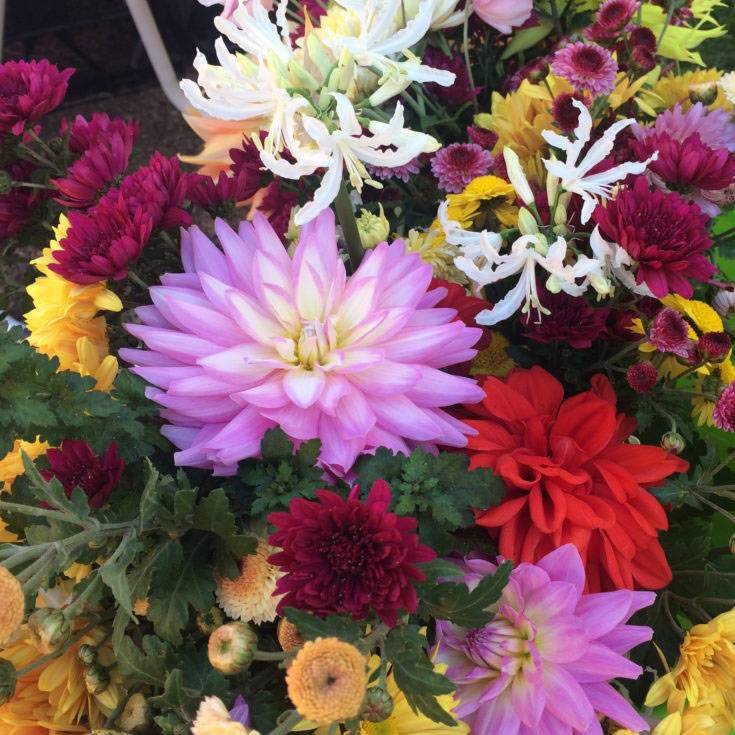 COMMITTEE MEMBER  & VOLUNTEER MARKET ASSISTANT
Kimberley Pattinson
Kimberley got hooked on local, sustainable food initially because she was interested in the health benefits. Over time she has come to love the community that surrounds the growing and sharing of food. Kimberley subscribes to a weekly SHA produce box and volunteers at the market on a fortnightly basis as well as serving on the committee.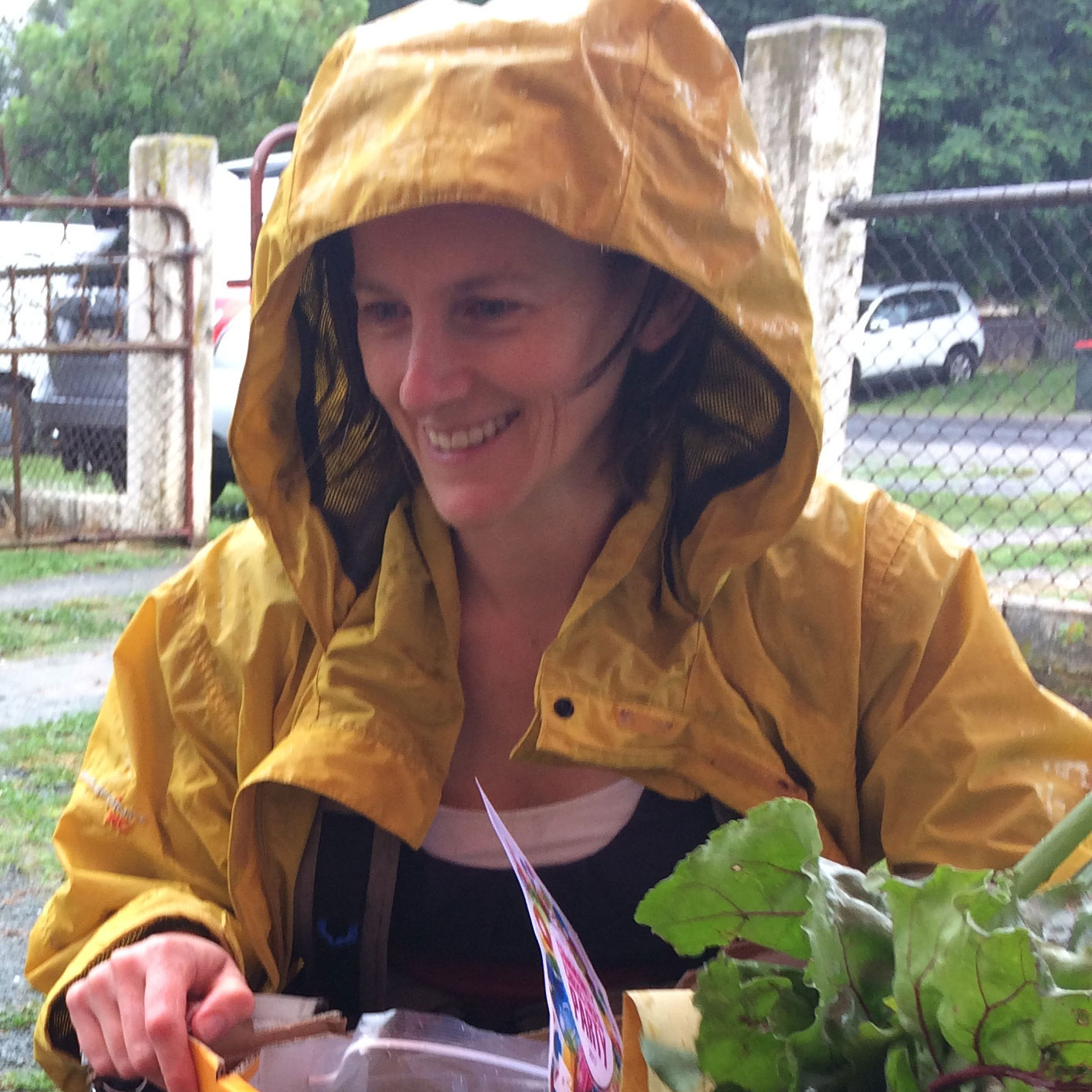 ASSISTANT SECRETARY & PRODUCE BOX VOLUNTEER
Alex Ford
Alex has been involved with SHA since 2015 when she started participating in SHA education workshops due to her interest in sustainable local food and homesteading. Since this time Alex has been a regular market visitor at Bungendore and has been heavily involved in the Produce Box scheme; initiating the Downer (Inner North) pick up point and supporting Ruth with various roles. Alex has supported the SHA Committee since 2018 and currently assists the Secretary manages membership matters. Her work experience has primarily been International Development and Volunteer Management and she currently works for a local government association. She enjoys pottering in her backyard garden with her daughter, and making home care products from local ingredients.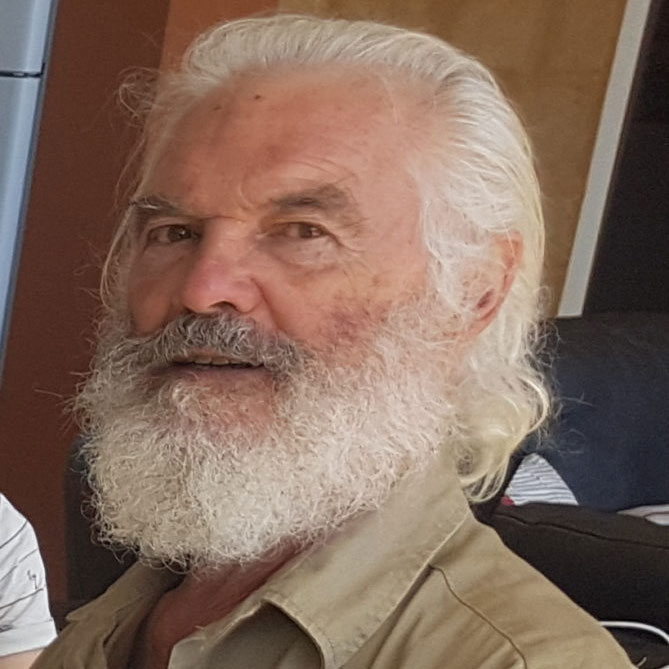 TREASURER & FARMER
Geoff Foster
Geoff Foster, with his wife Colleen, trading as Jerrabatt Gully Organics, has been supplying fresh produce to customers in the Canberra-Bungendore region since 1995. Located at Bywong, their property is devoted to intensive vegetable production, and includes a few scattered fruit and nut trees. The farm employs three local workers on a part-time basis.
Mainly they provide weekly boxes of mixed vegetables year-round to subscription customers, therefore it's necessary to grow a large number of vegetable varieties. Climate and weather play a large role in what the farm can produce and they grow most frost-tender crops in a large greenhouse. They harvest rainwater from farm sheds and the greenhouse, save much of their own seeds and grow all their own seedlings for transplanting. Geoff also sells his produce through the Southern Harvest weekly produce box subscription scheme and at the community stall at the Bungendore Farmers Markets. You can find him there from 9-12 am every Saturday morning.
ASSISTANT TREASURER & PRODUCE BOX VOLUNTEER
Sarah Burgess
Hiya! Professionally I am a bean counter (affectionately used in jest), I am an accountant. I have volunteered to be the assistant treasurer. I have no green thumb skills whatsoever, but I am a keen bean and I love to cook (home-cooked-rustic-intuitive-creations) and more than cooking, I love to eat. The only philosophy I am guided by in being a committee member (my first) is wanting to help and the self-interest of being able to get my hands on the best, local ingredients around. I am blessed to be surrounded by honest, hard-working and knowledgeable people in Southern Harvest.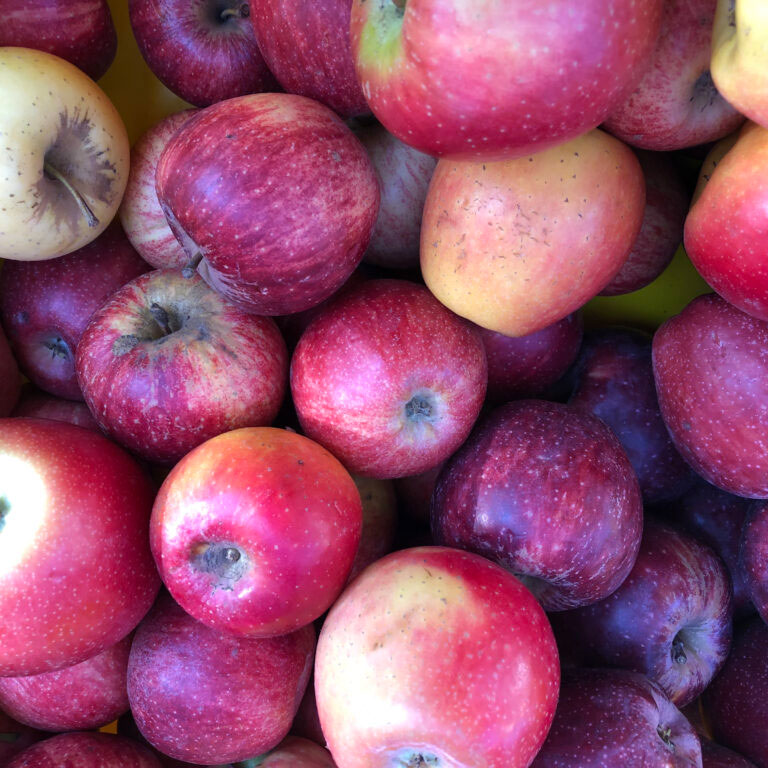 COMMITTEE MEMBER & PRODUCE BOX VOLUNTEER
Nicola Vavasour
"There once was a sprout named Nicola. Whose interests got bigger and bigger. From silver and gold to fabric that frays into dancing in stays and costumes made with fine leather. Propelled into the past by traditional crafts, rope making, cooking and hearth she was roped into a culture that permanently altered her values around our future.
Upon her travels she discovered fine folks that repair instead of make new. Three years she spent, fixed behind a bench, making soles for grumpy shoes. And as an elf she found herself with a talent for the calligraphy feather. Now she still cooks, from history books, grows beans and composts whatever. And when asked she makes things that last, or crafts moments that bring people together."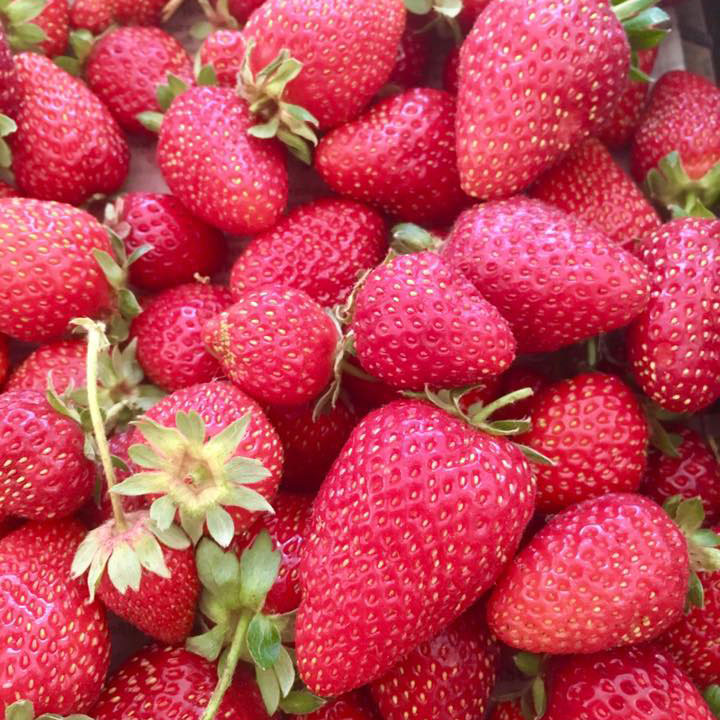 COMMITTEE MEMBER & FARMER
Sue Armstrong
* Bio coming soon *
COMMITTEE MEMBER & FARMER
Chris Curtis
Chris, in partnership with Jennie, runs Roogulli Farm, a small family farm in Bywong. They operate a market garden, producing mixed fruit and vegetables, and a sheep stud breeding pure bred Babydoll sheep.
During the summer, the farm produces a range of heritage tomatoes for sale at the Bungendore Farmers Market. Chris is also undertaking research into the use of wicking beds for water-efficient growing of vegetables year-round.
PRODUCE BOX LOGISTICS VOLUNTEER & RESEARCHER
Bronwyn Wilkes
Bronwyn is a voracious vegetable eater who has been subscribing to the Southern Harvest produce boxes since the Summer 2017-18 season, and volunteering since the Winter 2018 season – first at the Canberra City Farm site in Fyshwick, then later setting up the ANU collection site in Autumn 2019. She loves being able to support farmers who are stewarding the land, air, and water of this beautiful part of the world in ecologically sensitive ways. She enjoys the opportunity to be involved in helping other eaters access nutritious food farmed in ways that support the health and wellbeing of farmers, eaters, and ecosystems alike. Bronwyn particularly relishes the sense of community that SHA's produce box scheme has helped to grow, and not just because she has a captive audience for her terrible food puns, but it also means she's not the only person to get ridiculously excited about broccoli and leafy greens.
Staff
AG SECRETARY & OPERATIONS MANAGER
Ruth Gaha-Morris
My work with SHA as acting Secretary, Market Manager and Produce Coordinator, allows me to have worthwhile and meaningful linkages into my local food and farming communities. I am constantly amazed and often overwhelmed with the depth of community connections we are making through our activities like Harvest Festival and multi-farm produce boxes.
Many of my earliest memories are of growing, cooking and preserving food. I am passionate about eating ethically and sustainably, having local food security, and I love to feed people. I run a small catering business utilising local, found and foraged foods to create tasty treats and year long preserves. I also run workshops in preserving, fermenting and cooking and get great satisfaction from teaching others how to work with the local harvests. I also work with the Farmers Market Alliance of NSW and, on a national level, with the Australian Food Sovereignty Alliance. In October 2019 I was selected to facilitate regional engagement with the Committee on World Food Security as the Australasian Coordinating Committee Member for the Civil Society Mechanism.
PRODUCE BOX & ADMIN ASSISTANT
April Davis
I have always had a love for food and the Earth. This love affair got a little hotter when I moved to Canberra in 2018 and began working on local biodynamic and organic farms.
My long held curiosity around the interconnectedness of life has drawn me in the past to working in the community development and wellbeing sectors. However, these days I strongly believe that food and farming are at the centre of connection. I feel that well farmed food has the capacity to heal our relationship with the earth, ourselves and each other.
Outside of Southern Harvest you'll find me farming at Brightside Produce, baking sourdough and eating loads of veggies, and there's a good chance it's all being done within reach of a book on soil microbes.
FARMERS MARKET ASSISTANT
Sonia McDonnell
Sonia had thought for awhile that being self sustainable was the goal, to be reliant as much as possible on what she could produce in her back yard. To this end Sonia attended permaculture courses, gardening workshops and grew many a veggie in this pursuit. Whilst this has taught her a lot, she found it to not actually be a realistic goal especially with working, having a young family and a small business.
Sonia got involved with Southern Harvest when she joined the Produce box scheme, as a way to supplement what they could grow at home, with good quality local food. However, what Sonia discovered, as well as delicious, nutrient dense food, was a rich community of people. "Farmers who can tell me about why the swedes are good this week or how come a carrot can grow to 750g and the real impact of drought; Community Stall customers who can delight with me in the lush colour of Warrigal greens or share the joy that a bunch of radishes can bring; veggie box subscribers who regail me with a story and recipe of how they used turnips in the previous week; and other volunteers who I enjoy catching up with every week. I started being a veggie box subscriber and have ended up finding a community to belong to and that's pretty great".
ADMIN ASSISTANT & PRODUCE BOX VOLUNTEER
Carol McInerney
Carol recently relocated from Melbourne to Wamboin. Prior to joining the SHA team as an admin assistant she worked as a statistician for the International Women's Development Agency. She has an interest in gardening and is passionate about helping to spread the word about local food. You may spot her shopping at the Bungendore Farmers Market on a Saturday with her partner James and goofy greyhound Boots or helping out with Thursday produce boxes at Fyshwick.
ENGAGEMENT/MEDIA OFFICER & FARMER
Emily Yarra
Emily and her partner Michael, of Brightside Produce, have been long time Southern Harvest members and contribute regularly to the produce box scheme, in addition to running their own CSA. Emily will be joining the team as an admin assistant with a focus on communication and engagement with members and community.