building a sustainable food system
Southern Harvest Education
Southern Harvest Education — a sub-committee of Southern Harvest Association — has now merged with Permaculture eXchange. The full program of workshops and training previously offered by Permaculture eXchange will now be offered by Southern Harvest Education.
SHA is a registered not-for-profit incorporated organisation delivering a range of benefits to those in food and farming related industries across the Australian Capital Region. Our passion is helping people establish sustainable agricultural systems (on many different scales) based on permaculture principles.
Permaculture eXchange has been a great forum to connect with other like-minded people through educational courses ranging from Introduction to Permaculture, Permaculture Design and on-farm practical specialist courses. The group bases its activities around productive urban gardens and working farms in the Australian Capital Region region, schools and community groups. The aim is to help others transition to a closer relationship with the land and the basis of food production and sustainability.
To receive information about new and upcoming courses and workshops, subscribe to the Southern Harvest Education newsletter
Follow Southern Harvest Education on Facebook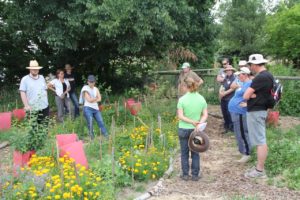 Southern Harvest Education is now a provider of world-class education in sustainability, permaculture and regenerative agriculture systems. Based on the world-renowned courses initiated and taught by Bill Mollison, our courses and workshops offer unique and practical insights which provide you with the ability to create your own sustainable living systems.
On completing one of our courses, you'll leave ready to put into action what you've learned in a practical way based on learned skills. This will enable you to design and implement sustainable systems for yourself, your family and community, whether in an urban or farming environment.
Courses are run across NSW and the ACT.
The aim is to bring together both urban, semi-rural and rural permaculture students, teachers and designers for the surrounding area with a focus on bringing education and information to people working in the field of sustainability utilising permaculture and holistic farming management practices.
A range of courses are run by the group, but all permaculture educators hold Permaculture Design Certificates and are active permaculture practitioners and designers in the region.
For any general enquiries about Southern Harvest Education, use the form below: