With all the action centered on St Mary's Autumn Fair this weekend, the Southern Harvest Farmers Market will relocate for the day to join in on all the fun from 9am to 3pm. So, on Saturday 8th April, head on down Turallo Terrace to find your usual fresh produce stalls, plus loads more.
There will be an Autumn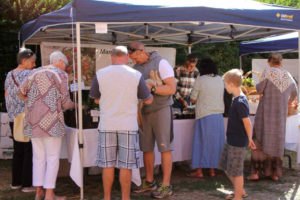 abundance of locally produced pumpkin, zucchini, beetroot, salad greens, apples, pears, fresh pork, beef and chicken. In addition, you'll find a bounty of summer produce that has been turned into yummy preserves such as jam, cordial, passata, chutney and relish.
Stallholders will include Caroola Farm, Dewsbury's Free Range Pork, Mamma Rita's Farm, Bees R Us, Dots Jams, Adams Patisserie, Flat Out Produce, Sharwood Hampers. Our Community Stall will also be available for you to sell the excess from your own garden.