Plans are under way for a Southern Harvest Farmers Market at Queanbeyan to begin in late October this year.  The new farmers market will showcase locally grown and made food and will help local farmers and local small food businesses earn more income locally, develop new income streams and provide opportunities for food start ups.
The new weekly market will be held on a Thursday afternoon and will be exclusively a produce market. This allows consumers to shop with their local farmers and producers on a consistent weekly basis and gives the farmers a mid week harvest option, needed especially at peak times of the growing.
The Southern Harvest Association will operate the new farmers market in Queanbeyan.  The non-profit local food association supports and promotes the local food industry in South East NSW and ACT.  The Southern Harvest Association organised the Bungendore Harvest Festival in April this year and runs the weekly Southern Harvest Farmers Market in Bungendore which is one of the very few truly regional farmers' markets in this area, with all market produce sold being grown or made by the stallholders.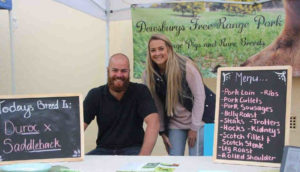 "We are looking for a range of fresh vegetable, fruit egg, dairy and meat producers; as well as value add products and hot food and drink vendors located within the Southern Harvest region." says Southern Harvest Farmers Market Manager, Ruth Gaha-Morris.
If you would like to register your interest in becoming a stall holder, or would simply like more information, please email The Market Manager at bungendore@southernharvest.org.au.