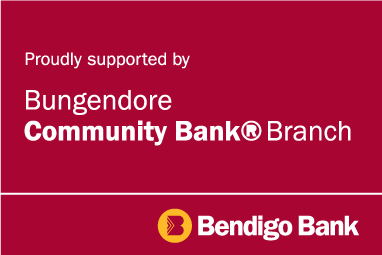 Bungendore Community Bank Major Sponsor for Harvest Festival
The Bungendore Community Bank is the Major Sponsor for the Bungendore Harvest Festival in 2018 committing $4,500 to help ensure the success of the event. This is a weekend of celebration of food, fibre and farming from 16-18 March. Local farms, artisanal producers and businesses are featured with events across the weekend in Bungendore and surrounds.
"We are excited that the Bungendore Community Bank has come on board as the major sponsor and feel it is a great fit to help connect and grow the community in Bungendore" says Penny Kothe of the Bungendore Harvest Festival Organising Committee.
Dining opportunities include a 'Trust the Chef' dinner at Le Tres Bon showcasing local produce on Friday 16 March along with other local eateries profiling local food and drinks.
Saturday 17 March will see stalls along Ellendon Street showcasing local producers and farming activities, with loads of ready to eat food available this year. A range of entertainment is being planned for young and old with traditional childrens activities such as sack races and egg and spoon races.
Sunday activities will focus on exploring the region with a range of farm and vineyard tours available including Greenhill Farm, Caroola Farm, Aminya Olive Grove and Jerrabatt Gully Organics.
There is still time for local businesses to get involved with a window-dressing competition being sponsored by the Bungendore Chamber of Commerce and Industry as well as stall spaces, sponsorship and prizes being sought.
Information on activities and events  for the Harvest Festival  are at www.southernharvest.org.au and are updated as they become available, or find out more on Facebook at: www.facebook.com/BungendoreHarvestFestival
Southern Harvest is a business and community led organisation focused on growing local and regional food communities in the ACT and South East NSW through education, market opportunities, networking and advocacy. www.southernharvest.org.au