HARVEST FESTIVAL LAUNCH
Join us to get the Festival started with a relaxed launch dinner at R'n'R's Diner on Friday the 16th of April at 630pm. Meet the Southern Harvest Team, chat all things festival and learn more about local farming and producing. Tickets include great local food prepared in bite sized morsels, live music and more.
The chef has planned and prepared for you a platter of local fruits and cheese, caramelised onion tarts, Autumn veg fritatta, smokey ribs, mini sliders and rhubarb cake. Local non-alcoholic drinks, coffee and tea will also be provided.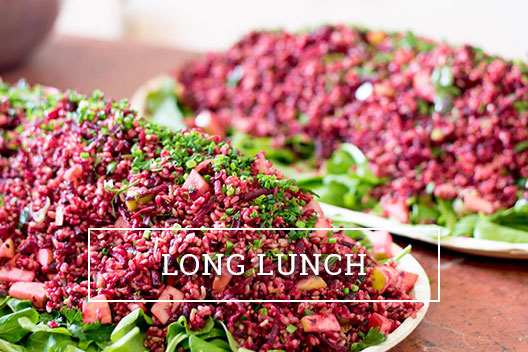 HARVEST (Against All the Odds) LONG LUNCH – take 2
In 2020 Southern Harvest started planning this fundraiser, as a substitute for a Harvest Festival that no one had the mental, physical or emotional resources to run. The extreme conditions that the region had experienced had already taken an enormous toll on our farmers and producers, then COVID came along and this event was cancelled too. However, the delightful upside of all the struggle of the past few years has been seeing this community pull together to adapt, rally and rebuild. We'd like to show you some of this journey and share the wonderful tastes of this year's bountiful Autumn Harvest.
Hear the stories of our farmers and producers, both in person and on screen, while enjoying 100% local fare prepared by Scrumpers Garden with wines from Sapling Yard, served by the winemaker herself. Lunch will be three courses with a glass of wine, or non alcoholic cider. Further wine will be available to purchase separately, as will be bottles to take away.
Eat Your Way Around Bungendore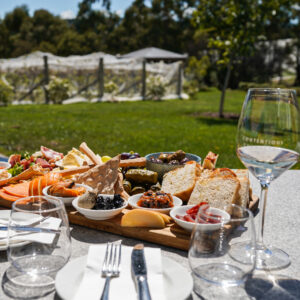 is a contemporary vineyard estate with winery, cellar-door & kitchen, 20 minutes from Canberra Airport. Come visit, raise a glass, and ruffle some feathers.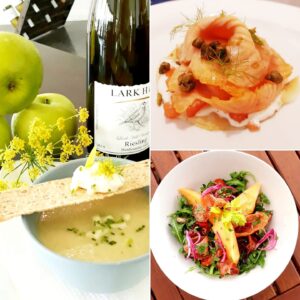 Set in the wines at the award winning Lark Hill Winery, D & K Kitchen offer a gourmet dining experience 5 minutes out of Bungendore.
Thai food, cooked with great attention to detail and the freshest local ingredients. Licensed restaurant, dine-in or take-away.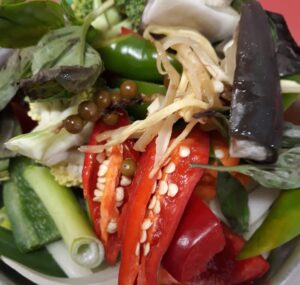 Located in  Bungendore's historic Carrington Inn, Flock welcomes you to stop and relax.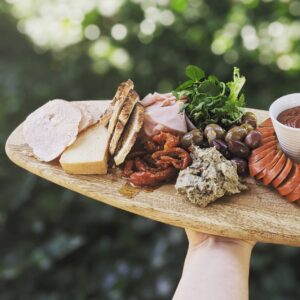 "For the gourmet in all of us". Serving fresh, local produce and artisan coffee for you to enjoy. Welcome to the Gathering.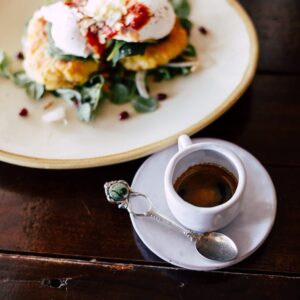 Fantastic wine, amazing craft beer and cider and great food made with locally sourced Australian meat, seafood and produce served in comfortable, family friendly and relaxed surroundings.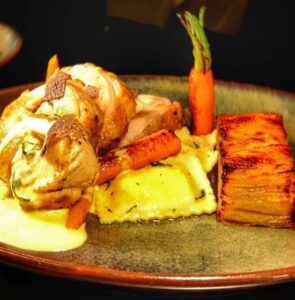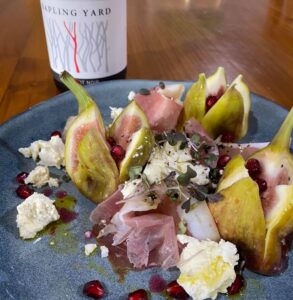 Local people offering friendly customer service, delicious meals, locally made products and awesome coffee.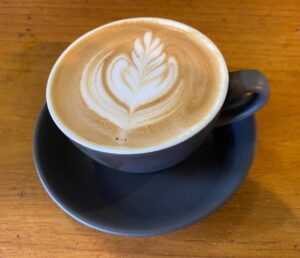 We pride ourselves on providing great service, a fabulous menu and a variety of products that will keep you coming back again and again!
The award winning French restaurant of Chef Christophe Gregoire. Christophe's dishes will take you on a journey through France's gastronomic regions using the best local and Australian produce.
 A Family Owned business that serves homemade products since 2013. We make our own pies, pastries, and bread.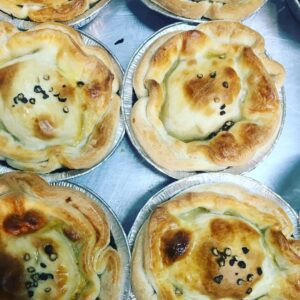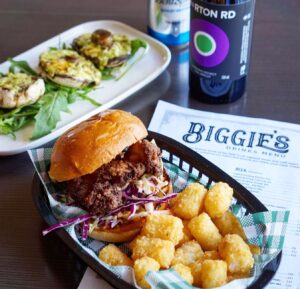 Biggie's BBQ is the restaurant at Norton Road Wines, serving the best Texas and southern American food in Canberra. Biggie's BBQ meats are smoked on-site, using house-made gluten free rubs and sauces. We also cater for vegetarians.
A vibrant and welcoming space surrounded by exquisite art and craft. Freshly prepared meals, generous in size and flavour, made from locally sourced produce when possible and friendly and accommodating staff.